List of World's Longest Ships
As our technology advances we build longer and longer ships. Some of them are true marvels of engineering.
The longest ship ever built was a ULCC supertanker and had many names. She was Seawise Giant, Happy Giant, Jahre Viking, Knock Nevis, Oppama, and finally Mont and was in service from 1979 to 2009. She had length of 458.46 m and also had a title of the largest self-propelled human-made object ever built. After sinking on 14 May 1988 it was raised and repaired to last until 2010 when it was scrapped.
2nd on the list is Pierre Guillaumat also a supertanker of Batillus class supertankers. She was also named Ulsan Master, had 414.22 m in length and was in service from 1977 to 1983. She was named after the French politician and founder of Elf Aquitaine oil industry. She was so large that she couldn't pass through either the Panama or Suez Canal.
Batillus was a supertanker and the first vessel of homonymous Batillus class supertankers, with length of 414.22 m and in service from 1976 to 1983. Because of its size, only few ports could accommodate this tanker. Because of the conditions at the oil market at the time, she didn't perform too much trips in her life. She was scrapped in 1985.
Bellamya was the second ship of Batillus class supertankers. She was built in 1976 by Chantiers de l'Atlantique at Saint-Nazaire for the French branch of Shell Oil and had length of 414.22 m staying in service from 1976 to 1984. Condition on the oil market and her size also placed restrictions on where she could be employed and because of that she was in service for only 6 years.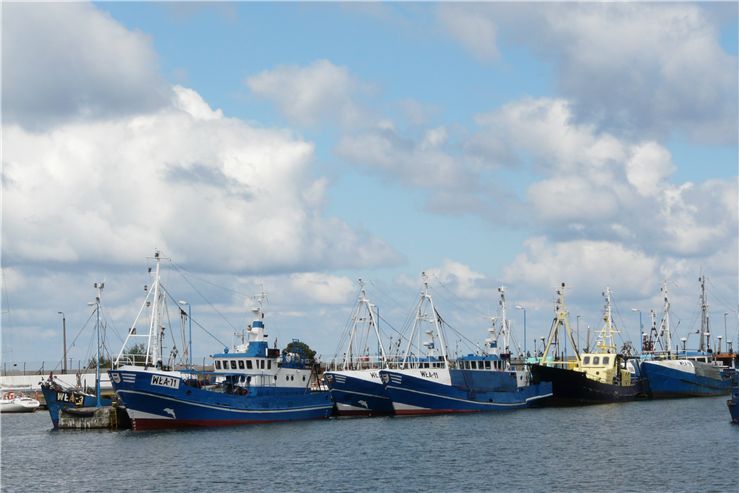 Prairial , which was the fourth and final vessel of Batillus class supertankers and she was built in 1979. She also had length of 414.22 m and she lasted longer in service that other from her class. She was in service from 1979 to 2003. Prairial had same problems as her sisters which led to her short service.
Esso Atlantic and Esso Pacific were oil takers of the same class that were in service from 1977 to 2002. They had length of 406.57 m and were scrapped n 2002 in Pakistan. Their main builder was Hitachi Zosen Corporation and they sailed for Bahamas, Bermuda and Greece.
Maersk E class that consists of 8 ships stands at the 7th place in length and are the longest ships which are still in service. They are container ships and they have 397 m in length. Their names are Emma Mærsk - built in 2006, Estelle Mærsk - 2006, Eleonora Mærsk - 2007, Evelyn Mærsk - 2007, Ebba Mærsk - 2007, Elly Mærsk - 2007, Edith Mærsk - 2007, and Eugen Mærsk - 2008.
Explorer-class container ship consists of seven ships of which three have length of 396 while others are shorter. They are in service since 2012.
Berge Emperor, Nai Superba, Nai Genova and Berge Empress were oil tankers that had length of 381.92 m. They were in service generally from 1976 to 2004andare broke up after that.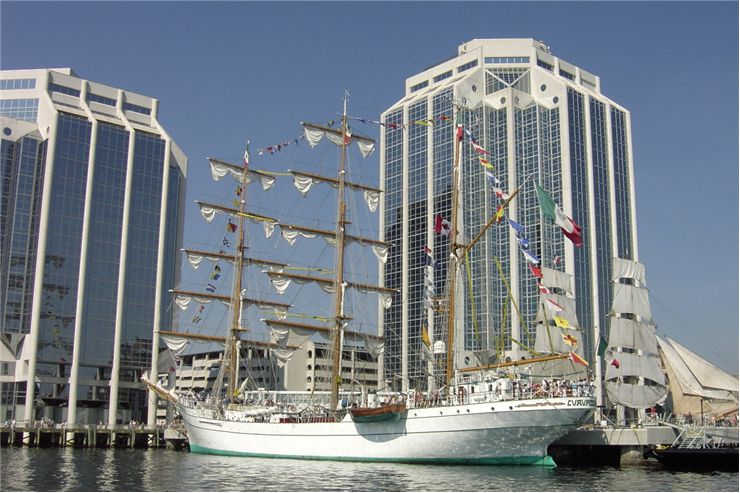 TI Class of ships are the four largest double-hulled supertankers in the world. They have length 380 m and are in service since 2002. They are today called TI Oceania, TI Africa, TI Asia and TI Europe.
Valemax ships are a fleet of 35 very large ore carriers (VLOC) owned or chartered by the Brazilian mining company Vale S.A. Their length is between 360 and 362 m and they are in service since 2011.